Exhibitor Search Module
Gifts & Lifestyle Middle East shares the Exhibitor Search Module with Paperworld Middle East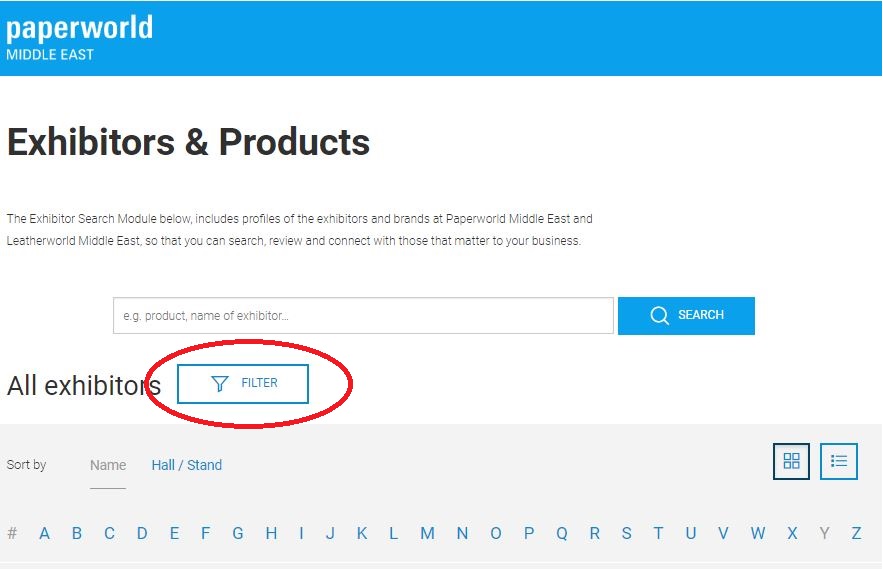 The Exhibitor Search Module includes profiles of the exhibitors and brands at the show, so that you can search, review and connect with those that matter to your business.
Go to the Exhibitor Search Module page
Click the filter button (reference image shown here) and select Gifts & Lifestyle Middle East
All Gifts & Lifestyle Middle East exhibitors will appear and you can search or filter further
Featured exhibitors in the dining and giving sections
Products in the dining and giving section include
Dining - Table Decoration and Accessories, Decorative Objects, Crystal ware, Glass, Porcelain, Ceramics, Metal, Gold and Silver Items, Small Electric Appliances, Designer Plastic, Storage. Giving - Trendy, Designer and Classic Gifts, Souvenirs, Beauty Gifts, Gourmet Gifts, Corporate Gifts, Decorative, Accessories, Photo Frames, Candles, Bags and Travel Accessories, Fashion Accessories, Leather-made products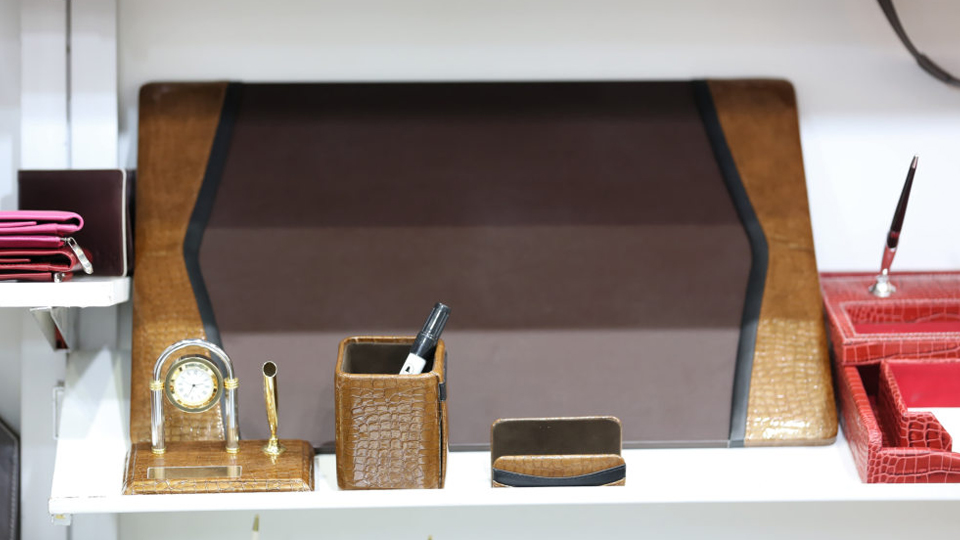 Products in the finished leather goods section include
Handbags, footwear, belts, ties, garments, stationery, briefcases, premium gifts, desktop items, travel bags, diary's, folders, key holders, wallets, purses, watch bands, decorative items and a range of other finished leather goods.